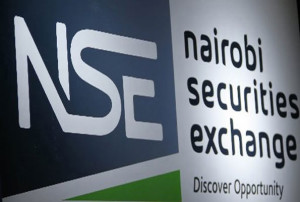 Empire Microsystems expects to execute its delayed listing by introduction on the Nairobi Securities Exchange (NSE) in the first week of March.Listing on the NSE's Growth Enterprise Market Segment (GEMS) was supposed to take place last month, but the company decided to push it forward by a few more weeks.
READ: Empire board gives go ahead for IT firm to list in three months
Founder and chief executive James Mworia said since approvals had not been given by December, the IT firm has now decided to include audited results for 2014, which were not in the original information memorandum. "Then we were working with projections for 2014. We are doing another information memorandum that has full-year results," Mr Mworia told the Business Daily.
The firm said after the listing it would go to the capital markets to raise funds for expansion. "We will call for funding in the second quarter. We want to set up chargeable Wi-Fi starting with Nairobi County," he said. Mr Mworia said he could not give details on the amount the firm would be seeking because transaction advisers are still working on a capital raising programme.
Equity Investment Bank is the transaction adviser and co-sponsoring broker alongside ABC Capital.
OMK Advocates are the legal advisers while Njoroge Kibebe & Associates are the reporting accountants. The Central Depository and Settlement Corporation is the share registrar.
The debut will make it the first tech company to list on the GEMS and the fifth firm to list on the segment designed for small companies.
East African Data Handlers was also expected to list around the same time as Empire but the management had not got back to the Business Daily by the time of going to press.